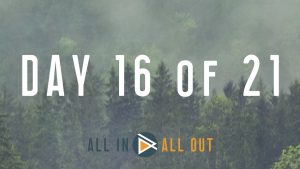 Pray for boldness in conversations with others who don't know Jesus
As a follower of Jesus, our goal should be to have the same heart and mind that Jesus does, so that when He gives us an opportunity to share His love with others, we've already said "yes" to Him and are ready to go! Throughout this series, we have been talking about how sometimes, the work God calls us to do also involves our money. Today, spend some time praying that God would give you boldness to have conversations with others who don't know Him. 
Matthew 5:14-16
"You are the light of the world. A town built on a hill cannot be hidden. Neither do people light a lamp and put it under a bowl. Instead they put it on its stand, and it gives light to everyone in the house. In the same way, let your light shine before others, that they may see your good deeds and glorify your Father in heaven.
Additional Reading:
1 Peter 3:15